March 1, 2015


WOLF CREEK HERITAGE MUSEUM NOTES
by Virginia Scott

MUSEUM HAPPENINGS

The first real snow always makes me a home body and I do not like to get out in the snow with a car. So I stay home. I am making a file at home on my computer so I can keep you up on museum news. We have had visitors even with this weather. I do advise you to call ahead before coming because we do not like our volunteers to travel from Follett, etc. when the weather is bad or the roads are unsure. Our number is 806-852-2123. Our hours are 10 am til 4 pm. Monday thru Friday. Call after 10 am to see if we are open otherwise you will listen to our answering machine.

Due to the weather we did not have our student reception. Lovella sent the awards to the individual schools and each school presented the awards to the students. The following students received awards: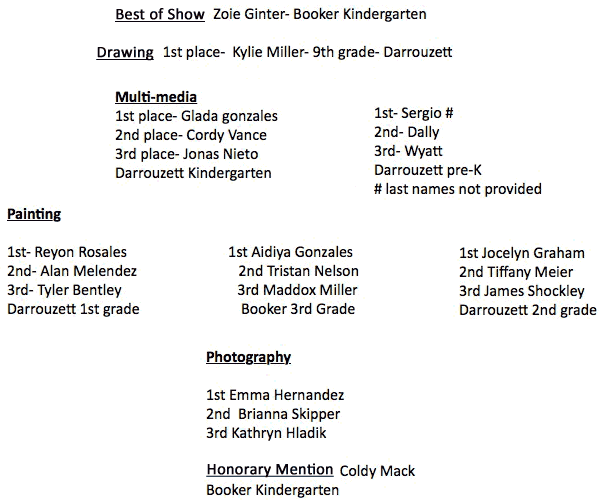 We thank the teachers and parents that encourage their children to participate. We only had two schools to show this year, Darrouzett and Booker, we hope the other two will show next year.
We give special thanks to the following companies and individuals that provided the prizes to the children:

Follett Interbank, SNB bank, Lemon Insurance Agency, Miller supply, Robbie & Tara Miller, Lemon, shearer, Phillips, & Good, P.C.



Congratulations to all the winners. The art will be on display thru March so come by and see it.

Hope everyone celebrated Texas Independence Day on March 2.