June 7, 2009

WOLF CREEK HERITAGE MUSEUM NOTES
by Virginia Scott

MUSEUM HAPPENINGS

Well ,we have had a busy week. My computer is still in the shop so I am still half a brain, so if I forget to mention something, please forgive.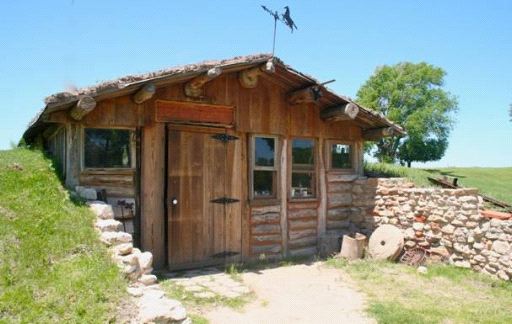 Our Dinner at the Dugout was wonderful . We had close to seventy people attend in addition to all the volunteers and the wonderful band. Our cooks for the evening were Una Babitzke, the head chef with helpers Jack Brown, Tom Freeman, Guerry Wright, Vernon Schoenhals, Hugh & Anna Lee Barton, and Vernor & Delores Bell. Dorothy Schoenhals, Ann Wright, Georgia Couch , Dolores Freeman cooked cornbread, brought supplies, waited tables,etc.The men also set up barrel tables .They worked all afternoon cooking and setting up for the event. Ed Scott and Jonathan Crawford loaded the museum tables, drinks, ice, ice cream, plates,cups, etc. and unloaded them and reloaded them at the end of the event and unloaded them again at the museum. A great big THANKS TO ALL WHO HELPED US. I am sure I have forgotten someone who assisted us ,If I have call me and I will name you next week.

A special thanks to Verle and Sandy Woods who shared their beautiful homestead with us all for an evening of history, beautiful scenery , and wonderful music.

Many thanks to the wonderful musicians and singers in the band "The Outlaws" (named by the activity director at the Booker nursing home). The members of the band are James Robertson, fiddle; Robin Hood,fiddle; Norvie Fitz,bones; Dale Jenkins,guitarand mandolin; Inez Deal,keyboard; John Martinez,bass; Manuel Martinez,vocals; Bonnie Huber,vocals;and Linda Robertson,vocals; We appreciate you donating your time and talent to make our evening complete.

The evening was started with a dinner of campfire stew, cornbread and biscuits, and completed with dutchoven cobbler and ice cream. Sandy and Verle escorted everyone through the dugout explaining the Woods history. If you haven't read the wonderful article in the paper , please go on the internet and google it. While we sat and listened to the music and Verle tell stories, Verle's two horses and goat came out on the hill for us to enjoy against the evening sunset. It doesn't get any better.

HISTORICAL MUSING

We received the following story this week from Charles Broyles about his Dad's Uncle Minter Broyles who settled near Follet in a dugout. Charles remembers the stories of living in the dug out told to him as a child. He recalls that they kept a oil cloth on the table and when it rained , they put the children under the table to keep them dry. He also remembers the time his uncle told about going into Higgins during the winter to get supplies. He relates "While there it had started to rain a very cold rain as a blue northern was coming in, so he packed quickly to make sure he got over Wolf Creek before it rose so high they couldn't get pass. On the way home the rain turned to freezing rain and I remember asking him how in the world he could stand that. His reply was '_ell once your clothes froze it wasn"t so bad, that's what blocked the wind!'" Thanks, Charles for a wonderful story.

I end this week's column with a good bye to Jim Bussard, a wonderful man and a great museum docent . Jim loved walking across the highway to keep the museum open on Sunday and again on Monday to report on his visitors and to collect his penny a mile for his travel. The museum staff will miss Jim and the support he gave us. He has left us a legacy of stories and a love for Lipscomb County we will not soon forget.